News
A South African artist has 'caught' all fish names from WoRMS in an impressive artwork, with an environmental message
Added on 2015-11-05 13:33:41
by Vandepitte, Leen
In January 2015, the WoRMS data management received an unusual request from a South African artist, Craig McClenaghan, who was searching for a full list of the world's marine fish species.
Several months later, Craig's artwork 'Nett' was completed and recently exhibited at a small Johannesburg art gallery, Hodgins House. The drawing is comprised of fine hand-written text, and contains all 17,027 species names listed on the WoRMS database. Essentially a checklist, the ambiguous, suggestive imagery generated in this drawing makes a simple, powerful statement about the richness and fragility of the world's marine environment… simultaneously alluding to shoal, net, and consequence.  
Craig has provided a number of images of his artwork, and he has given due credit to both WoRMS and FishBase.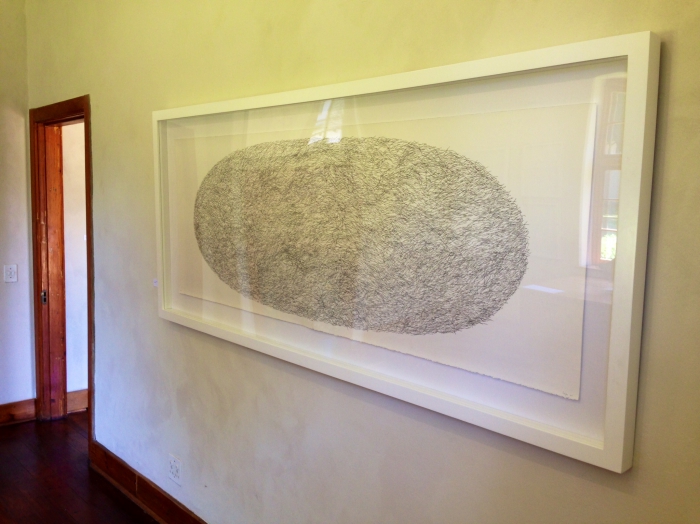 View larger versions below.
Link: http://www.marinespecies.org/photogallery.php?album=1532
[
Overview
] [
Login
]