News
Taxonomy symposium honours leading scientist (and WoRMS editor)
Added on 2016-04-29 09:17:31
by Vandepitte, Leen
A symposium to honour the retirement of Dr Dennis Gordon, a long-time WoRMS Editor, has been held in Wellington, New Zealand. In addition to being a world expert on Bryozoa, he led a project of international scientists to produce the benchmark three-volume New Zealand Inventory of Biodiversity (2009-2012), that included more than 56,200 living and 14,700 fossil species.
This week, the symposium brought together some of New Zealand's top taxonomists in Wellington on Thursday for a symposium to highlight their work and discuss, among other topics, how it affects New Zealand's economy.
The symposium honoured the contributions made by leading biodiversity scientist Dr Dennis Gordon, emeritus researcher at NIWA. Thanks to Dennis' leadership and broad knowledge across a wide variety of groups, New Zealand became the first country to catalogue its entire living and fossil biodiversity following the publication of the third and final volume of the New Zealand Inventory of Biodiversity in 2012. Dennis has the rare ability to rally experts from a wide range of fields and this is apparent in the broad spectrum of speakers at this symposium. Fortunately for NIWA, Dennis is staying on as emeritus scientist at NIWA and continues to conduct much needed taxonomic research.
Image credit: Dave Allen, NIWA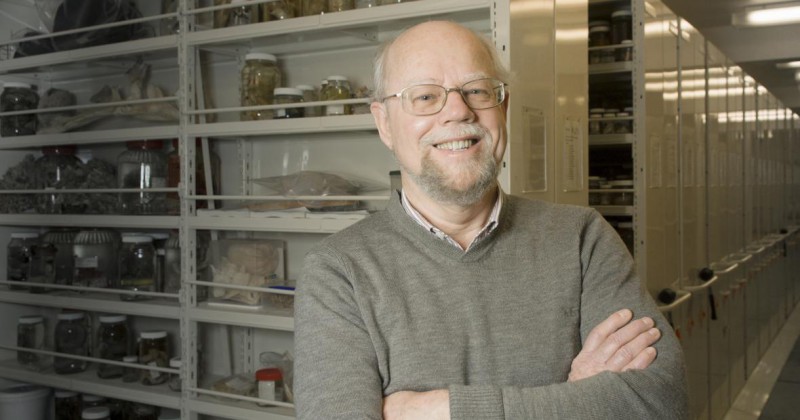 Link: http://www.niwa.co.nz/news/taxonomy-symposium-honours-leading-scientist
[
Overview
] [
Login
]