News
Open call to design a new logo for the World Register of Marine Species
Added on 2017-03-30 13:10:09
by Vandepitte, Leen
2017 is the tenth anniversary year of WoRMS. One of the major actions planned for this year is a re-vamping of the WoRMS website. This will include a brand-new logo.
Since WoRMS is a community effort, we would like to call upon your ideas and inspiration for the creation of our new logo. As editors or as users of WoRMS, you have the greatest understanding of the content and concept of WoRMS – and we feel you are in the best position to be able to reflect this knowledge in a new (or renewed) logo.
Criteria
The Logo should be:
representative for WoRMS and its content;
preferably contain the acronym 'WoRMS' in some way;
simple and clear;
able to be used both "as-is" and in negative;
clear & legible, in large print format (e.g. posters), in small print format and black-white print format.
Conditions:
If selected, the designer will sign an agreement that gives the WoRMS Steering Committee (SC)  the exclusive right to use and/or modify the Logo for WoRMS.
The WoRMS website will clearly acknowledge the designer of the logo; no further rights can be claimed to the logo by the designer. 
The logo is preferably delivered by the deadline in EPS-format (vector, CMYK, high resolution - 300 dpi) and/or pdf-format.
Deadline: 1st June 2017
The Steering Committee will select its preferred logo from the submitted designs during their meeting on 9th June 2017, and reserves the right to not accept any logo's offered.  
The selected logo will be communicated shortly after that. The designer of the chosen logo will receive a €500 award.  
You can send your creative ideas to
info@marinespecies.org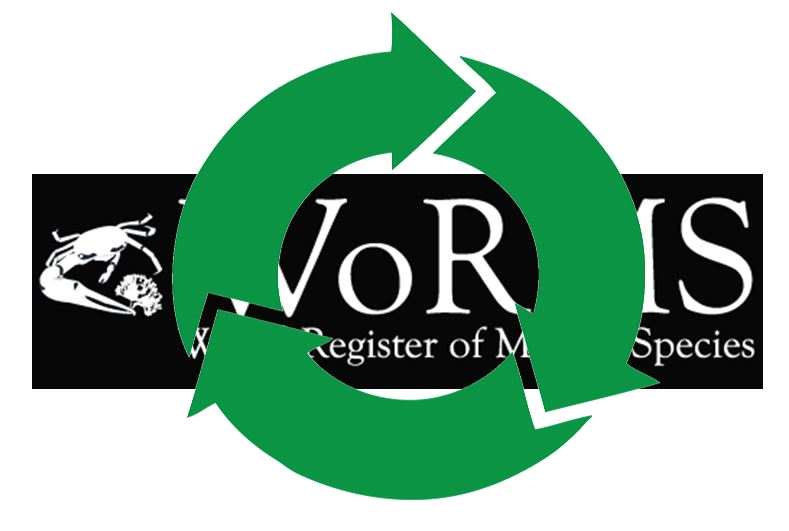 [
Overview
] [
Login
]