News
The digitized "Challenger Report" now hosted at VLIZ
Added on 2019-01-28 14:31:19
by Vandepitte, Leen
All the Reports of the Scientific Results of the "Voyage of H.M.S. Challenger, Zoology" are again available through www.19thcenturyscience.org, now hosted at the Flanders Marine Institute, home of WoRMS.
Maybe some of you had seen the superb website where Dr. David Bossard, then Professor at Dartmouth College, New Hampshire, had digitized all the
Reports of the Scientific Results of the Voyage of H.M.S. Challenger", Zoology
. At some time in 2018, this site went offline and the WoRMS Editorial board contacted Dr. Bossard to enquire about what happened. It turned out that the place wher the site had been hosted for years changed for an unsustainable price and that Dr. Bossard was willing to hand it over to a non-profit organization. At the same time, the WoRMS Steering Committee was discussing the issue of "data rescue" and this seemed a good case to start with. Thanks to the efforts of the WoRMS Data Management Team who are funded through the LifeWatch.be project, the site is now restored "as-is" but hosted at the Flanders Marine Institute (VLIZ), which is also the home of the World Register of Marine Species (WoRMS).
The H.M.S. Challenger Expedition, conducted between 1873 and 1876 was one of the first, and perhaps the most thoroughly documented, of many expeditions devoted to the investigation of ocean physics and biology. It was a major breakthrough in marine science, demonstrating that life could be thriving at all depths and definitively setting aside the XIXth centrury "azoic theory". All of the 90-odd Zoology and Botany reports published by the Expedition have been digitized and are available here for browsing.  The reports include over 30,000 pages of text and many thousands of illustrations.
Direct Access to the reports is through an index, from which the user can navigate to the text and plates. The next challenge, now in the hands of the WoRMS Editors, is to link all the original descriptions (or frequently redescriptions, when a preliminary diagnosis had been published previously in a journal).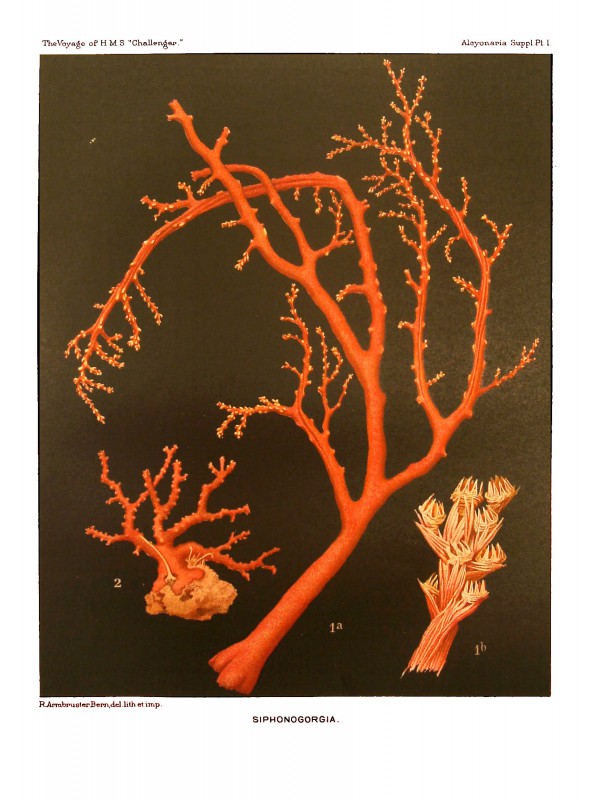 [
Overview
] [
Login
]