News
LifeWatch web-services allow fuzzy matching on the Catalogue of Life
Added on 2019-09-16 09:30:48
by Dekeyzer, Stefanie
Catalogue of Life (CoL) was already available through the LifeWatch taxon match services, but the service has now been upgraded, allowing a fuzzy match similar to WoRMS!
The Catalogue of Life (CoL,
www.catalogueoflife.org
) is the most comprehensive and authoritative global index of species currently available. It consists of a single integrated species checklist and taxonomic hierarchy. It is truly global, as its administrative office is located at the Naturalis Biodiversity Center in the Netherlands, the Editorial Office is in the Illinois Natural History Survey in the USA and CoL receives contributions from across the globe to create this global register.
A large number of the World Registers managed through Aphia – the database infrastructure behind the World Register of Marine Species - is shared with the Catalogue of Life on a monthly basis, allowing CoL to keep up with the dynamics of these Registers and offering their users up-to-date information on these groups. Currently, the exchange from Aphia to CoL comprises 60 Global Species Databases, representing almost 201,000 extant and 17,000 fossil species, good for 10% of the species available in CoL.
Already in the early stages of setting up the LifeWatch Taxonomic Backbone, it was agreed that the Catalogue of Life would be part of this, strengthening the collaboration between both initiatives and allowing scientists to get easy access to this resource, in combination with many other available species registers and taxon-services. So far, the CoL was available through the LifeWatch taxon services for exact name matching only, but now this has been updated and – just like in WoRMS – taxon names can now be fuzzy matched with the Catalogue!
Curious and want to give it a try? Go to
http://www.lifewatch.be/data-services/
and discover the available Taxon Match services and many more! Registration is needed (
http://www.lifewatch.be/login/?p=register
), to help you keep track of your uploaded files and results.
The construction and maintenance of the LifeWatch Taxonomic Backbone, and the improvements to the LifeWatch Taxon Match services are supported by
LifeWatch
.be
, the E-Science European Infrastructure for Biodiversity and Ecosystem Research. LifeWatch is a distributed virtual laboratory, which is being used for different aspects of biodiversity research.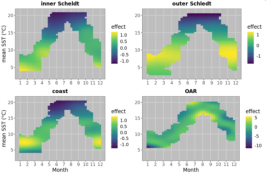 [
Overview
] [
Login
]