News
WoRMS Philanthropy grants 2019
Added on 2020-01-29 11:42:20
by Vandepitte, Leen
During 2019, the VLIZ Philanthropy program was able to issue 5 grants to support WoRMS editors, in making WoRMS more complete.Together, these 5 grants resulted in about 14,000 edits/additions to WoRMS.
The WoRMS Philanthropy grants are one of the VLIZ (Flanders Marine Institute) philanthropy projects: 'support the WoRMS editors'. No less than 16 editors responded to the call, which we launched June last year. Out of those candidates, five were selected and each received 500 euro to make WoRMS more complete. They added missing information with the focus on original names, original descriptions and information related to the type specimen.
One editor – André C. Morandini – lives in Brazil and works on the
Scyphozoa
. Within that group, he added new names (483) together with many original descriptions.
Yen Nguyen Thi My, located in Vietnam, also delivered a large number of original descriptions for the
Nematoda
(645). Furthermore, she added more than 2000 habitat flags so users will be able to distinguish between marine and brackish species.
Robin Wilson is an editor of some families within the
Polychaeta
. He is working for the Museum Victoria (Australia), where he added 483 specimen and their locality to WoRMS. Next, he included all names available of three families (Aphroditidae, Iphionidae, and Polynoidae).
The last two editors can be found in the United Kingdom. Georgina Valls Domedel took care of the
Amphipoda
: she fixed 1329 species that did not have a basionym (original name). Moreover, she added about 900 names to the database and completed 806 habitat flags.
Sammy De Grave checked the
Decapoda
thoroughly: he completed the data for more than 5000 species and added 613 original description documents with pdf. In addition, he added 249 basionyms to the database and assigned 861 names to the correct family.
Together, they are responsible for about 14,000 edits/additions to the database. This brings us again one step closer to a complete WoRMS platform.
We also would like to thank the people who supported the
Philanthropy project
, which results in these fruitful grants.
Image by André Morandini: Medusa - http://www.marinespecies.org/photogallery.php?album=676&pic=140684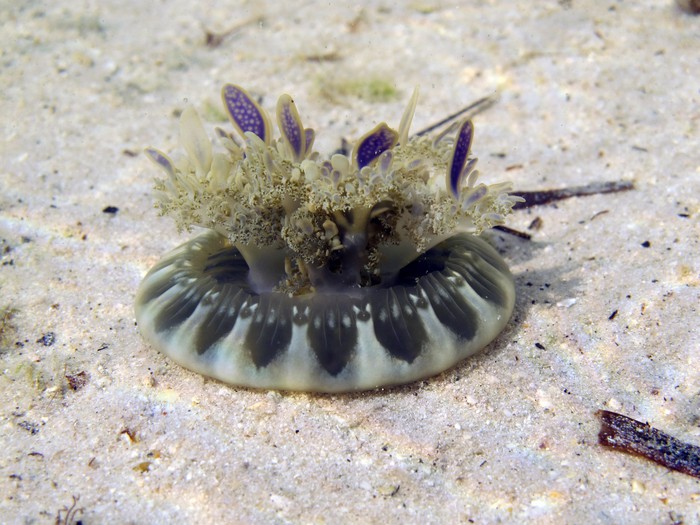 Link: http://www.marinespecies.org/documents.php?exclusiveFolder=/VLIZ_philantropy_reports/VLIZ_philantropy_2019
[
Overview
] [
Login
]