News
The International Compositae Alliance (TICA) and the launch of the Global Compositae Database through the Aphia platform
Added on 2020-04-16 11:07:31
by Vandepitte, Leen
The Global Compositae Database (GCD) is an effort by The International Compositae Alliance to become the ultimate repository of curated names for the Compositae family. After securing the continuous existence of the GCD through the Aphia platform, TICA is now ready to keep its content up-to-date, and expand it where this would be needed.
The International Compositae Alliance (TICA) was created by the late Vicki Funk (1947-2019) back in 2000 as a way to generate a network among researchers working directly in the family, but also and very importantly to help further research on systematics of tribes and subfamilies. TICA is now a worldwide network of scientists devoted to the study of the Compositae (or Asteraceae) family, arguably the largest vascular plant family on the Planet and has gained extra momentum with the Global Compositae Database project.
The Global Compositae Database (GCD) is an effort by TICA to become the ultimate repository of curated names for the Compositae family. The GCD is based on the Global Compositae Checklist managed by Christina Flann. This checklist was part of a data rescue action by the WoRMS Data Management Team at the Flanders Marine Institute (VLIZ), to avoid loss of this enormous resource of Compositae information.
Although Compositae are not even remotely linked to the marine environment, the Aphia database – the platform behind the World Register of Marine Species (WoRMS) – is suitable to manage non-marine taxa as well. Rather than letting this database be at the risk of disappearing, the WoRMS Data Management Team discussed the possible transfer to the Aphia platform with Christina Flann back in 2015. In 2017, the actual transfer took off, with support from Vicki Funk.
In 2019, the full transfer was completed, and the
LifeWatch Belgium
project was able to secure funding to bring together the international network of taxonomic experts, to show them how they can use the Aphia platform to keep their register up-to-date. A group of nine experts gathered in Oostende late October 2019, making sure that new species were added, and assigning all genera to the correct sub-family. In total, over 3.600 edits were made to the database during the workshop. A
report
of this workshop has been made available on the WoRMS website.
The rescue of the Global Compositae Checklist was made possible through support of the
LifeWatch Species Information Backbone
. LifeWatch, the E-Science European Infrastructure for Biodiversity and Ecosystem Research, is a distributed virtual laboratory, which is used for different aspects of biodiversity research. The Species Information Backbone of LifeWatch aims at bringing together taxonomic and species-related data and at filling the gaps in our knowledge. In addition, it gives support to taxonomic experts by providing them logistic and financial support for meetings and workshops related to expanding the content and enhancing the quality of taxonomic databases.
Image: group picture of Compositae workshop at VLIZ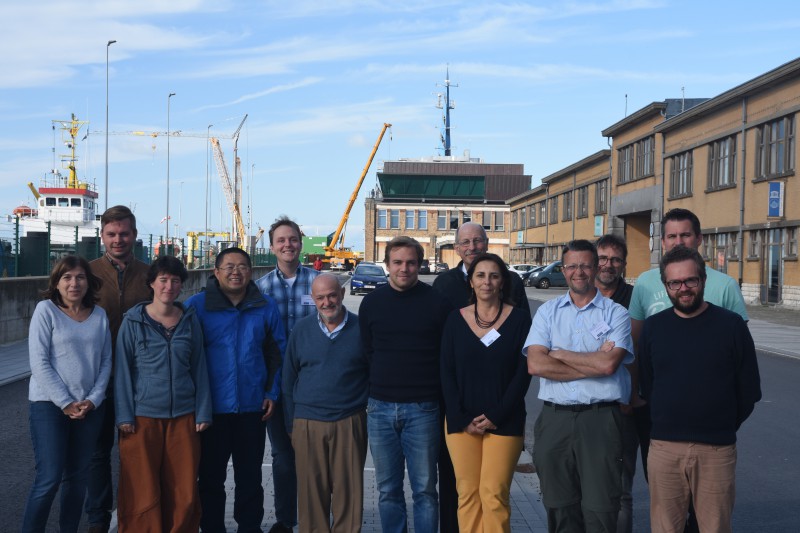 [
Overview
] [
Login
]