News
WoRMS is being honored with new genus
Added on 2021-06-14 14:52:04
by Dekeyzer, Stefanie
For the first time, a genus has been named after WoRMS: Wormsina.
Harzhauser & Landau have established the genus
Wormsina
for a Miocene Paratethyan Mitridae, which is devoted to WoRMS. Mathias Harzhauser: "We all are frequently using and consulting WoRMS and this is my contribution to make this important platform even more visible."
The full paper is available through ZooTaxa (
https://doi.org/10.11646/zootaxa.4983.1.1
) & ZooBank (
http://zoobank.org/References/6A4778D6-195A-4AB1-AA1E-7D8000185B28
). It considers a monograph,
Wormsina
is on page 49.
The genus is available in WoRMS and MolluscaBase (
https://www.molluscabase.org/aphia.php?p=taxdetails&id=1514599
).
Copyright image: Alice Schumacher (Natural History Museum Vienna)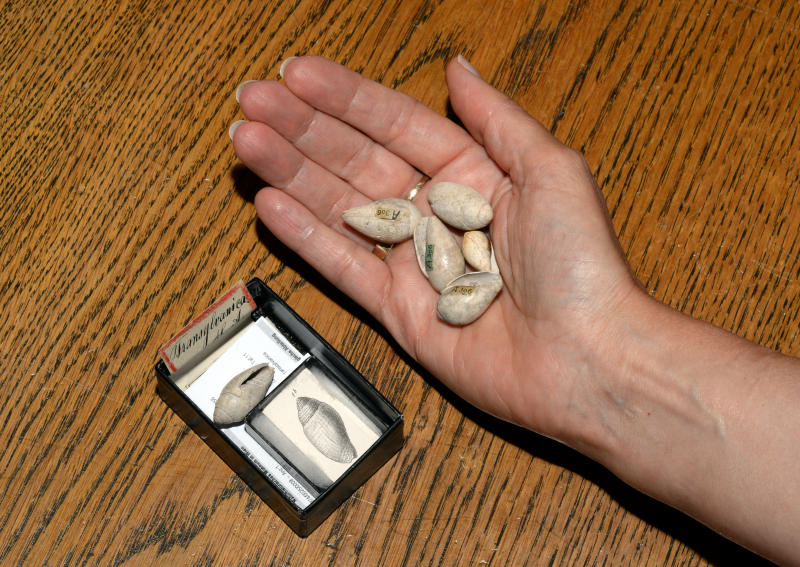 Link: https://www.molluscabase.org/aphia.php?p=taxdetails&id=1514599
[
Overview
] [
Login
]