News
Awardees for the 2021 WoRMS Achievement & Early Career Researchers Award known
Added on 2021-06-24 09:33:20
by Poffyn, Gizem
This year, the WoRMS Achievement Award goes to Chad Walter, and the WoRMS Early Career Researchers Award was granted to Ralf Cordeiro.
Chad Walter received the fifth WoRMS Achievement Award. Chad is a retired Museum Specialist of the Smithsonian National Museum of Natural History, where he is still volunteering. Chad Walter has been a WoRMS taxonomic editor since 2008, specializing in Copepoda. The copepod database was originally hosted at the Smithsonian, and was then migrated to WoRMS. Chad continuously updates the Copepoda World Register, and provides on an almost weekly basis new information and updates to the WoRMS Data Management Team, who assist him with his editing work. In his WoRMS editor career, Chad has been responsible for the creation of over 21,000 taxon pages, and is keeping the Copepoda content very up-to-date, together with his editor-in-crime Geoff Boxshall and a group of 14 associated editors.
The fourth WoRMS Early Career Researchers Award goes to Ralf Cordeiro. Ralf is an Assistant Professor at the Federal Rural University of Pernambuco (UFRPE) in Recife, Brazil. In addition, he is associated to the National Museum of Natural History (Smithsonian Institution) as Research Collaborator. Ralf does research in zoology, marine biology, and genetics. His other research interests include systematics of Anthozoa and ecology and biogeography of deep and shallow-water Octocorals, especially western Atlantic and Antarctic taxa. Ralf has been an editor for the Octocorallia since 2016, adding and editing over 1,000 taxon pages.
The WoRMS Early Career Researchers Award and the WoRMS Achievement Award are supported by LifeWatch, the E-Science European Infrastructure for Biodiversity and Ecosystem Research. LifeWatch is a distributed virtual laboratory, which is being used for different aspects of biodiversity research. VLIZ is also responsible for building the LifeWatch Species Information Backbone, to which WoRMS and its sub-registers are a valuable contribution.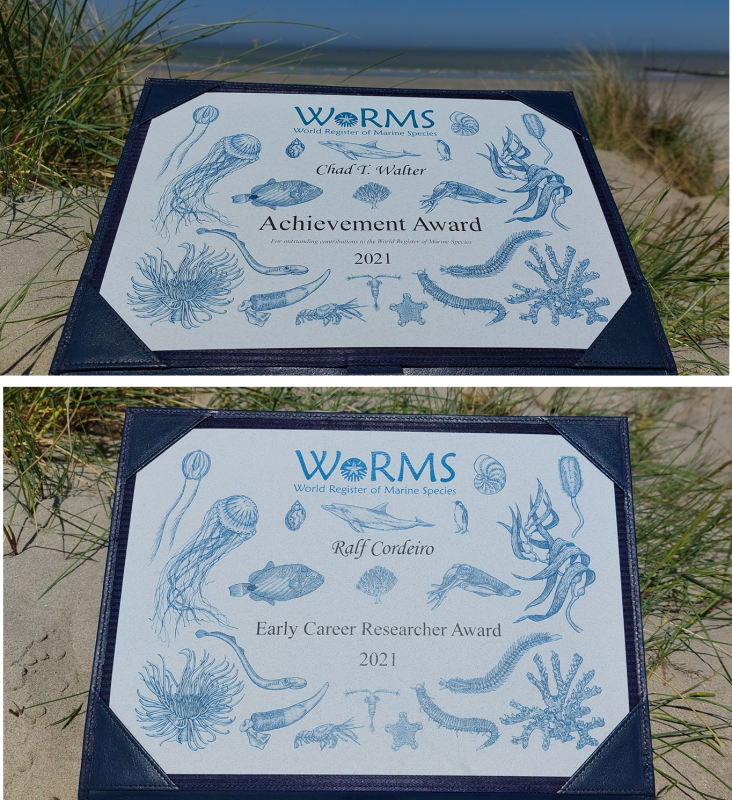 [
Overview
] [
Login
]